Have you heard of the term CHA in shipping or CHA in export? Are you wondering who these are exactly, and what role they carry out? Read on to find out!
One of the trickiest parts of carrying out an export is clearing through the customs procedure. Due to the shipping rules varying from country to country, sending your export shipment through customs can be a tedious process and can get highly complicated. The hardest part is to fill out all the relevant paperwork, which contains loads of new information not everyone is familiar with. You need an extremely strong knowledge of the customs regulations from other countries to smoothly work through this challenge.
This is where a CHA or Customs House Agent comes in. The role of a CHA is to aid exporters to be updated and accurate with their documents, and ensure a smooth customs clearance process. Another name for a CHA is also Customs Broker. You need to be holding the relevant license registered by the government to practice. Let's try to figure out what exactly a CHA in shipping does, and how it is different from a freight forwarder agent.
Job Role of CHA in Shipping
Broadly, the main job of a CHA is to make documentation easier for traders at customs. They are the linking point between the customs officers and their trader clients, and aid to complete the documentation for the same and ensure no setbacks. They are also responsible for the timely delivery of the shipments. Under them comes the processing of carriages or vessels, and the clearance of transports for both outward and inward movement of different types of carriers including trains, ships, and airplanes.
A CHA also takes care of audits of the import and export of goods at the customs station. Often, a CHA in export is confused or mistaken as a freight forwarder. The main responsibilities of a freight forwarding agent include handling logistics and transportation of export. They also take care of the entire process regarding the export route and method of transportation.
Here is a breakdown of the various job tasks a CHA in shipping undertakes:
Help set up various entry and shipping bills.
Clearance of any vessels and entry arrival.
Rates of duty and classification of tariff.
Value for assessment.
Currency conversion.
Identify the descriptions and nature of several documents.
Assessment procedures and the duty of payment.
Aid in merchandise check at the customs station.
Understanding and following the governing provisions and allied acts.
Taking care of the bonding process and ensuring clearance from the bond.
Re-importation process and well-versed with re-entry circumstances.
Knowledge of drawbacks.
Knowing all the offenses under Acts.
The procedures for refund, any appeals procedures, and revision petitions.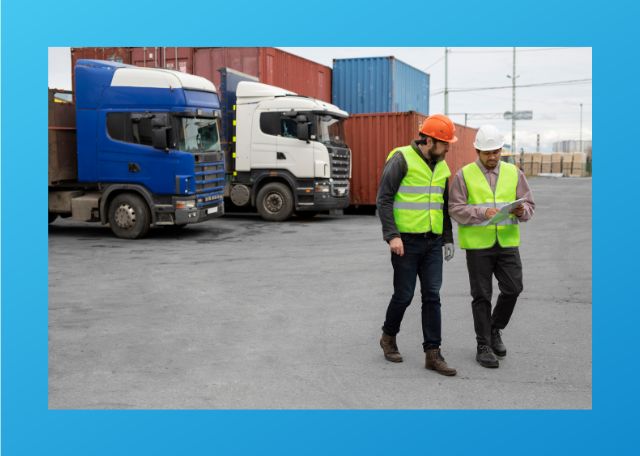 Why Do You Need a CHA in Shipping?
When you sign an international deal, an expert CHA in shipping can assist you in the complicated procedures well in time for the export. Being equipped with the right knowledge, they will be clear on the terms and conditions. It is also advised for importers to keep a broker in the loop of their trading process. Even if a single document is missing, or a technicality has not been met, your export can be at risk of running into a hindrance at customs.
Advantages of Having a CHA in Shipping
1. Better Trade Decisions
With a CHA in shipping, you get technical know-how of the documentation process and necessary technicalities. This ensures full security while the actual shipment takes place. You can focus better on your business and make better and more informed decisions!
2. More Opportunities in the Global Markets
Often with changing times, trends, and economies, many nations change their policies or get into agreements with other nations regarding trading. It's the role of a CHA in export to be updated on these fronts and make timely information about any huge opportunities for your product.
3. Better Network
Through their intensive study and experience, you can leverage the benefits of the resources and tools a CHA has acquired throughout their years. They might have a better network, which might be advantageous to your export journey.
4. Seamless Compliances Process
A lot of time and effort goes into understanding the regulatory compliances and rules of multiple countries. A CHA is already well-versed in the same, thus saving your individual time and effort! They will guide you step-by-step through the important paperwork which is required for customs.
Conclusion
While looking for a CHA in shipping, make sure you look out for a few things. This includes domain expertise and relevant experience in the. You can also learn customs clearance procedures with the Federation. We understand how confusing the technicalities and documents must be for traders, especially those who are trying out export for the first time.
With our online and offline courses, you can learn the best methods to fill in these steps from the experts themselves! Register and start your Import Export Journey today!