India's textile industry is known to contribute 15% to India's total export. In recent years many Indian textiles, garments, and the cloth industry as a whole have seen a steady upward graph in global export. Garment export from India doesn't just comprise clothes, but also many household and kitchen items, with linen and cotton being the most sought-after cloth materials by international markets. Combining that with beautiful, traditional, and elaborate designs and economical prices, Indian garments have the potential to dominate the textile market.
Being the 6th largest exporter of clothes and textiles in the world, there is promising career growth in this export sector. Your product can also be a successful part of this cycle. Do you want to know how? You can learn end-to-end garment export from India from our exclusive online and offline courses, along with tours and port visits!
To start a promising career in the textile industry, you should first be familiar with the recent trends and status of the total garment export from India. Here are some insights to help you get a better perspective of the textile scenario in our nation:
Everything You Need To Know About Garment Export from India!
1. Garment Export From India: Most Exported Textiles!
Although many types of garments and textiles are exported overall from India, here is a list of the most in-demand ones:
Traditional and Ethnic Clothes
Children's Clothes
Woolen Clothes
Cotton and Handwoven Textiles
Kitchen linen
Home-use textiles
Carpets
Ready-Made Garments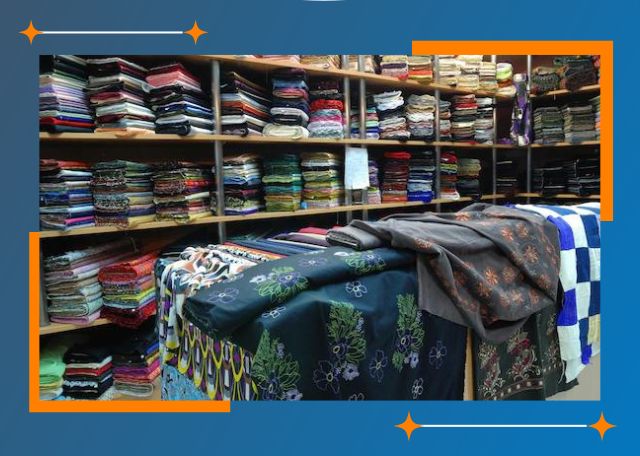 In the Financial Year of 2021-22, the cotton textile category has seen a significant boom with a 54% yearly growth, along with man-made textiles (51% yearly growth), and ready-made garments (30% yearly growth).
Handicrafts follow behind closely with a 22% yearly growth. Some other popular garments that were sought after were Cotton Yarn, Fabs, Made-ups, etc.
2. Garment Export From India: Top Exporting Countries!
The number one country India exports the most garments to is the USA. With over one-fourth of total Indian export, the USA leads the list followed by countries such as the UAE, the UK, Bangladesh, China, Saudi Arabia, and European Union (Germany, France, Spain, Italy, and the Netherlands).
The export production leading states of India are Andhra Pradesh, Haryana, Telangana, Gujarat, and Jharkhand. The textile export industry is the second largest, only falling behind agriculture, and employs millions of people.
3. Garment Export From India: Textile Export Councils!
AEPC (Apparel Export Promotion Council)
CEPC (Carpet Export Promotion Council)
ISEPC (Indian Silk Export Promotion Council)
4. Garment Export From India: Government Schemes!
There exist many schemes to aid the textile industry export in India. Due to the textile industry being an important part of the Indian growth cogwheel, the need to push production growth and easy trade along with it are imperative. The ATUFS (Amended Technology Upgradation Fund Scheme) and AA (Advance Authorization) schemes and 2 such bodies that solely focus on the goal of increasing garment production.
A few initiatives that have been put up for the same include:
PLI (Production Linked Incentive) Scheme
PM MITRA (PM Mega Integrated Textile Region and Apparel) Parks
TCDS (Textile Cluster Development Scheme)
RoSCTL (Rebate of State and Central Taxes and Levies) Scheme
5. Garment Export From India: Documents you Need!
There are a few basic documents you need to start exporting garments in India. Those are:
PAN Card
Aadhar Card/ Voter ID/ Drivers Licence (Identity Proof)
Address Proof
IEC (Import Export Code)
GST Certificate
RCMC
For a full checklist of all documents required for export, read this blog!
6. Garment Export From India: How to Start It?
One of the biggest misconceptions while starting an export is that you won't be successful without enough capital, products, and experience. This is false. Even with a minimum budget, fewer products, and zero experience you can gain huge profits, especially in the textile industry. A few stages of garment export include manufacturing, Wholesale, Retail, and Boutique, before actual export.
You will also need to register your firm, if you are not sourcing the products, with the EPC (Export Promotion Council). The tricky part is trying to figure out the market trends of the type and nature of garments, and finding reliable and genuine importers for your products. This is included in our newly revised course syllabus!
Conclusion
It was recently decided that the export target for readymade garments for every textile in the year 2022-23 will be 17.6 Billion USD. The AEPC has taken up this challenge, and it plans to work hard to surpass it. In such a case, the opportunity of starting a profitable garment export from India is right in your hands! The textile market is enormous, especially in Dubai. The UAE has two big trading partners for their textile industry- and one of them is India.
Being an open market, with lesser restrictions, there are many importers and buyers looking actively for Indian garments. Some of the most popular textiles in Dubai are printed plain, cotton, synthetic, and polyester garments. You can watch this youtube video of the Dubai Textile market, with an insightful interview with 2 buyers from the Dubai market for more information on how to sell your garments and textile from India.
Being an open market, there is a huge potential in Dubai. But if you don't put your products on the tables of these buyers, you can lose this opportunity. With the help and support of the Federation, you can learn the A to Z of export of any garments, and build a profitable business out of it. Our Dubai Tour lets you interact with these buyers and strike a deal with them for your products. Register and start your Import Export Journey today!